Availibilty : Typically In-stock
SKU:44035
Regular price
Sale price
$58.50
Unit price
per
Sale
Sold out
Material: 5052 AluminumOD: 8.0"ID: 6.0"Bolt CL : 7.0"Installed Height: .250 +/-Threads: 10-32 Zinc Plated RIV-NUT Hardware Included: Yes, Stainless Steel 10-32 Gasket: YES- FKM VitonCover Plate Thickness:  .125"  (1/8")Bolt in Assembly, No Welding needed.  
Installation tip: If laying out bolt pattern manually, use the gasket as a template for the center hole and bolt pattern.
Download Instructions Here
THIS ASSEMBLY IS INTENDED FOR TOP OF TANK USE ONLY. NOT TO BE USED FULLY SUBMERGED IN FUELS
Share this with your friends
View full details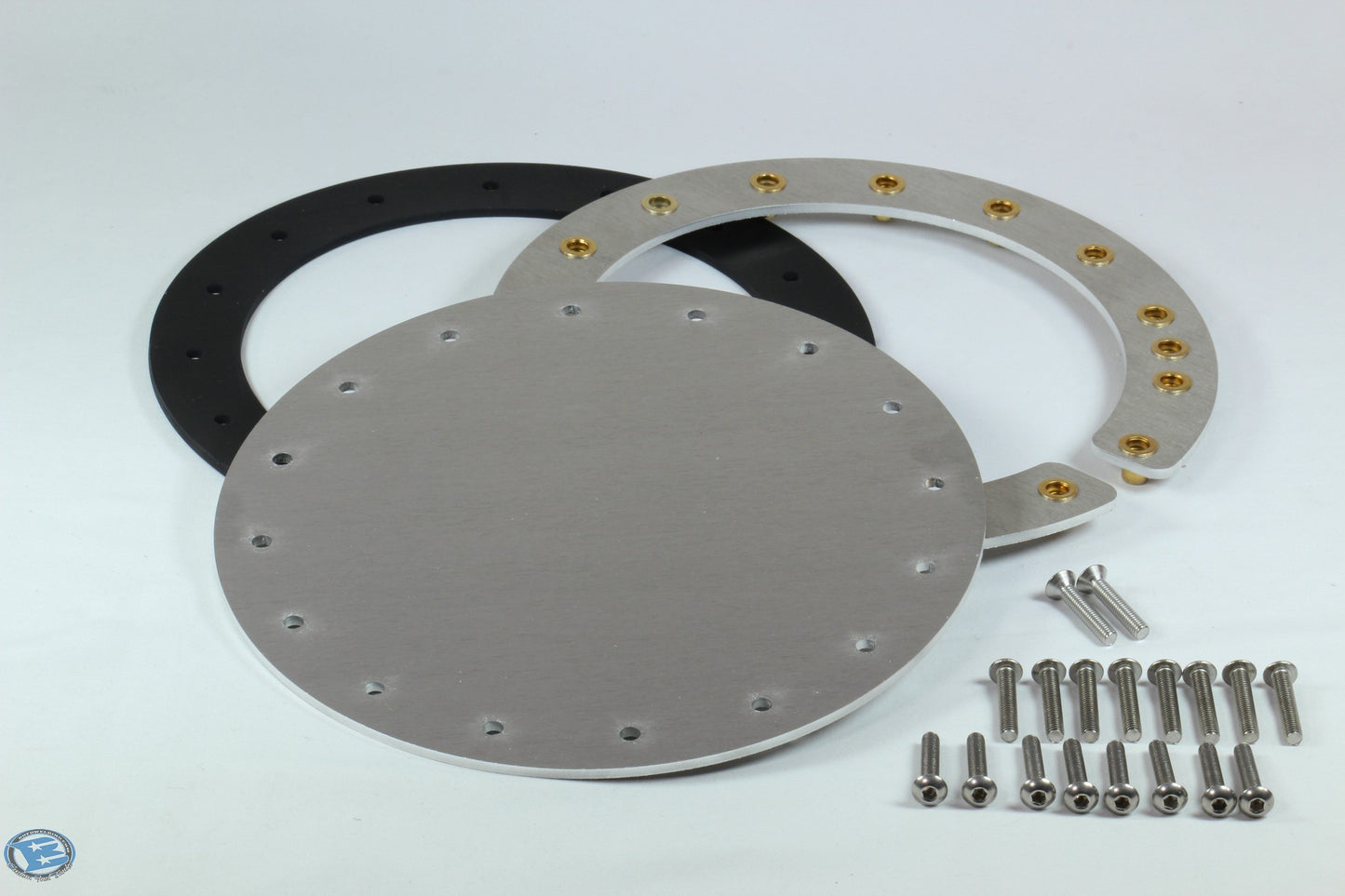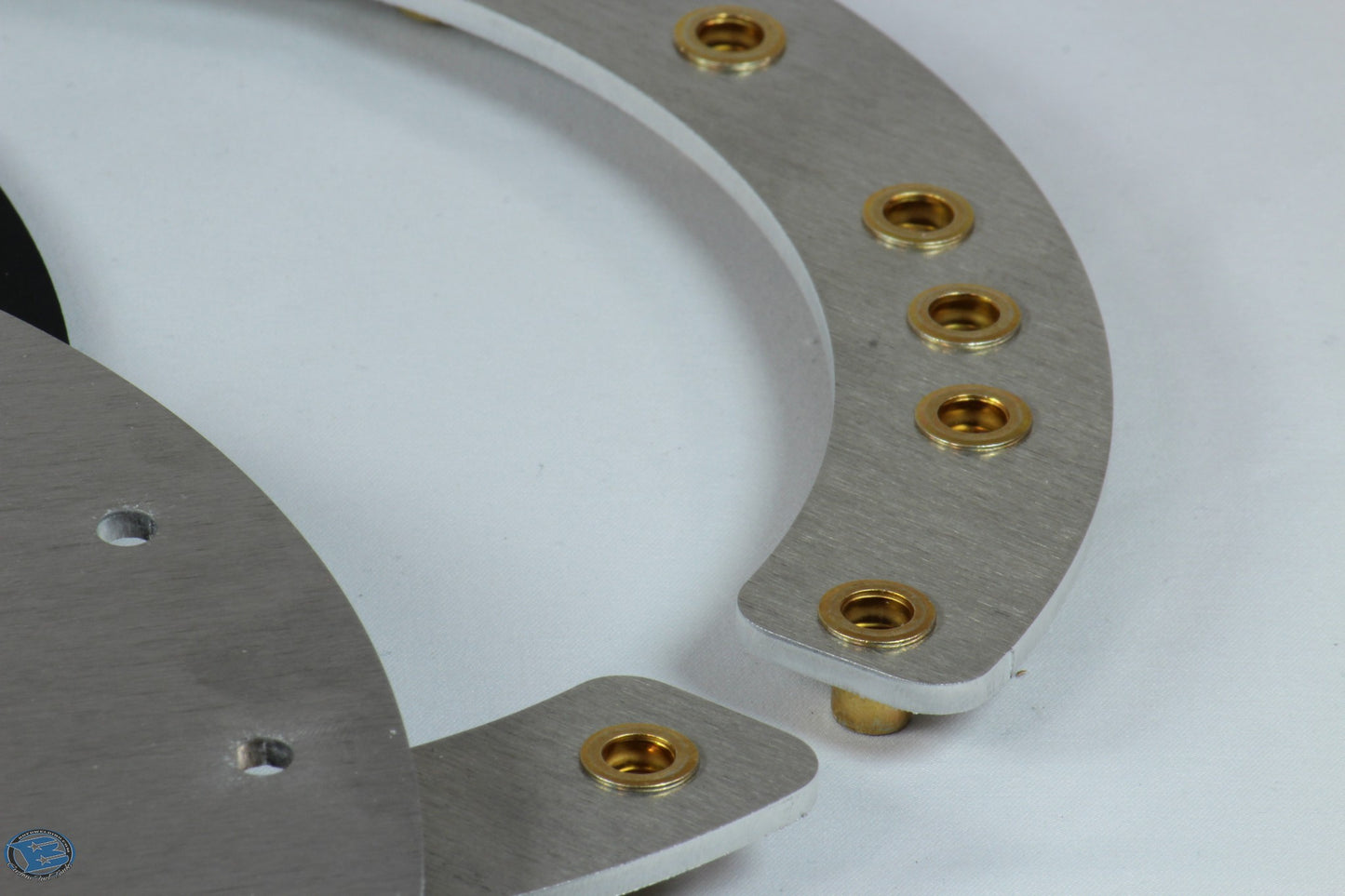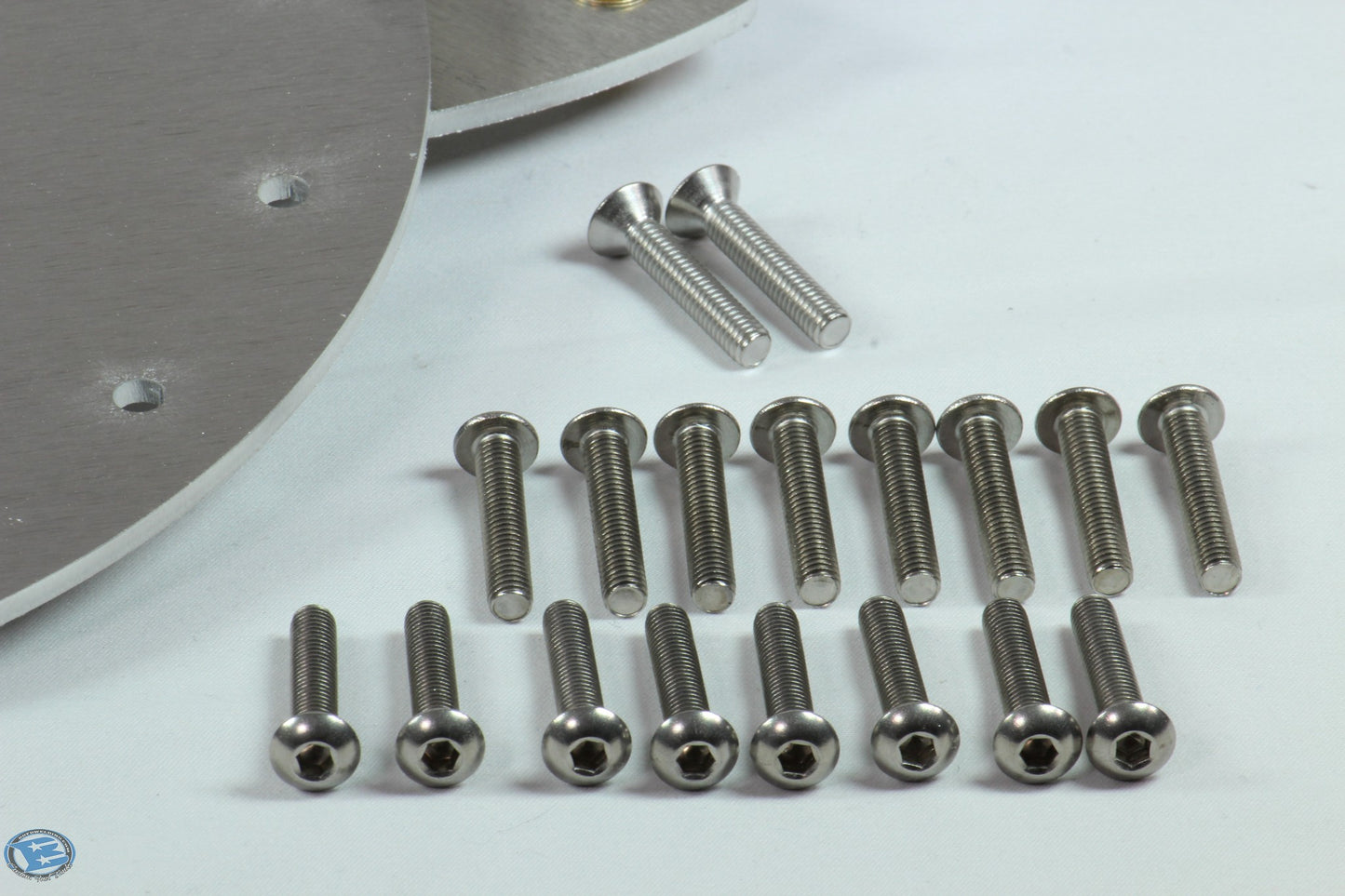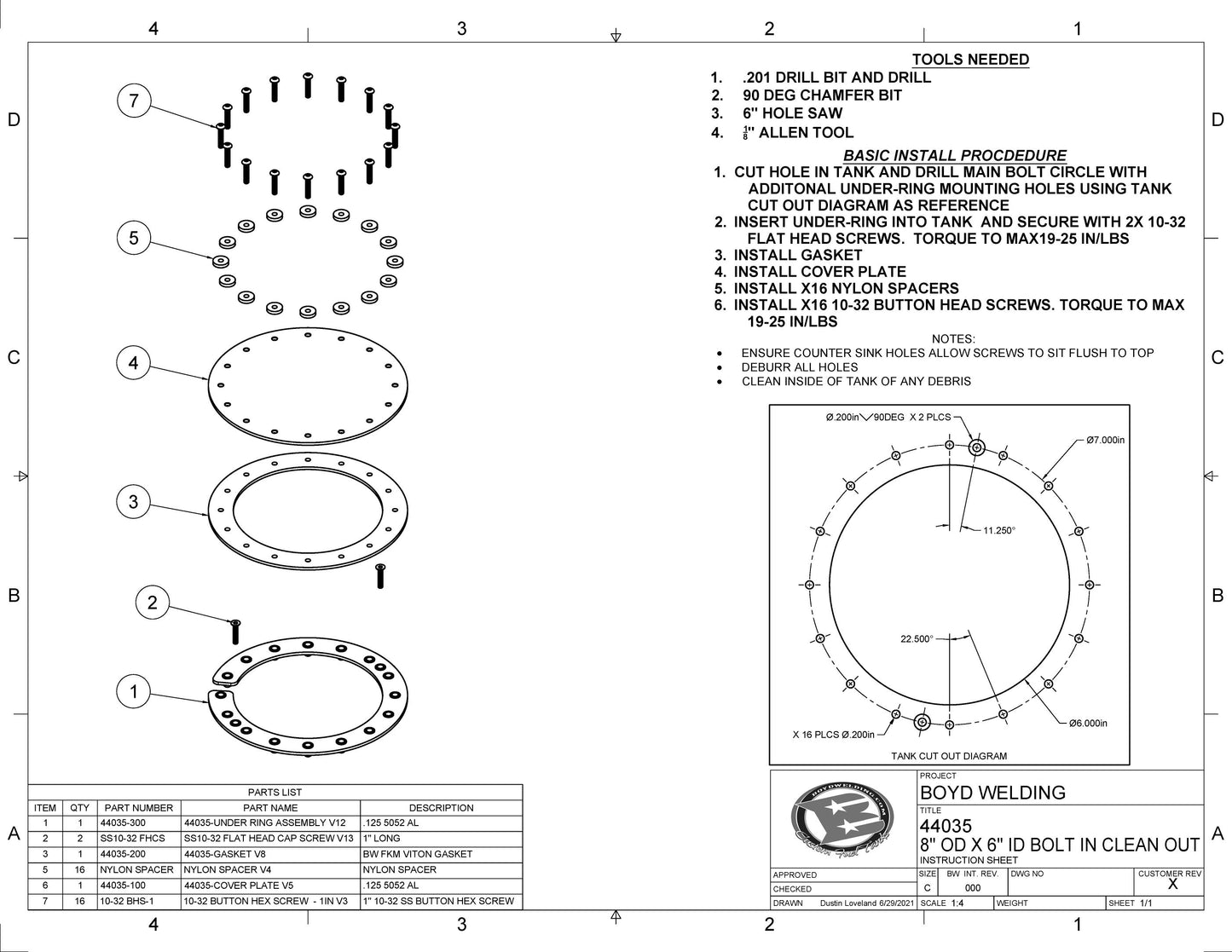 perfect fit and fast service
just what I needed and very responsive service
Excellent product, poor return policy!
If you are absolutely sure this is the product you want, it is a very good product at a good price, but don't change your mind. As the return policy states it will cost you more to return it than it did for you to buy it! Otherwise, excellent product!
Could use a full sized template.
I'm not a metal worker. I'm installing the plate and have to extrapolate the locations of the screw holes with a 3² inch diagram. I used a compass and ruler to find the screw locations but it was not perfect. I had to use the Dremel tool to open the holes up some to get the screws to fit. Now I worry my tanks might leak. So far I haven't noticed anything.