Availibilty : Typically In-stock, Additional QTY's available Contact us
65 in stock
SKU:21017
Regular price
Sale price
$6.88
Unit price
per
Sale
Sold out
We're the manufacturer of our aluminum full couplings. We machine them in-house on our own CNC lathes using USA 6061-T6 bar stock.
Boyd aluminum Full couplings thread profile conform to ASME B1.20.1 and meet or exceed SCH 40 wall thickness for 150# rating. Dimensionally our full couplings are very comparable to ones that you purchase from industrial supply houses or foundries.
Boyd full couplings are usually stocked by the hundreds. If for some reason we don't have it immediately available we can meet whatever your needs are within 2 weeks. If you have the time to wait send us an email to sales@boydwelding.com and we will arrange a production run for your qty needs.
NPT Fitting Sizes are based on the "PIPE" that would typically thread into these couplings. Use the Chart below to find the proper size match.
Its important to understand that both the Male and Female NPT fitting has a 1.8 DEG taper applied to the thread. This taper is intended to create an interference fit once threaded together. It is expected that the male mating fitting will not thread all the way down. Sufficient tightness is created approx 1 turn or less past hand tight, any further and you risk damaging the fitting. To get a liquid tight seal you will need to use thread sealant that is appropriate for your application.
NPT full Couplings are tapered threaded fittings and can be threaded from both ends
All Fittings are quality checked with an L1 NPT Thread Gauge (See diagram below) before we add them to inventory. We will not replace improperly welded fittings.
Share with a friend
View full details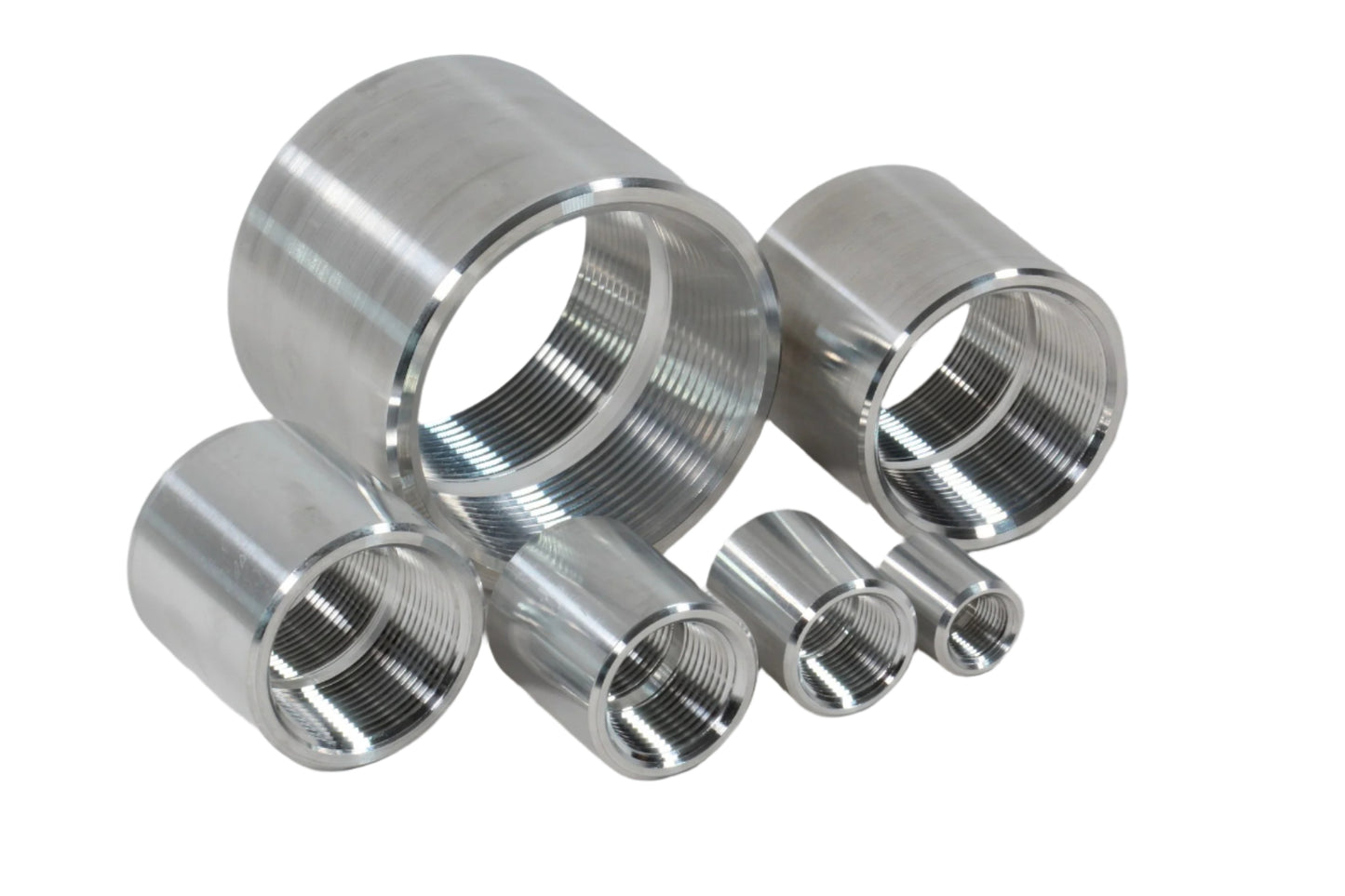 Aluminum NPT Full Coupling