Availibilty : Typically In-stock
SKU:27042
Regular price
Sale price
$105.00
Unit price
per
Sale
Sold out
Product #27042
Cap:- Material = 6061 CNC Machined Aluminum- Threads =8 TPI- Vented= NO- Lanyard = NO- Gasket = Buna O-ringNeck:- Material= 6061 CNC Machined Aluminum- Threads= 8 TPI"- OD = 4.975" Overall Flange- ID = 3.300 ID
- Overall Height = 2.5" - Bolt Hole = x6 .201 THRU 4.350" BCL (USE #10 Hardware)- Barb hose connection = 2" OD
Installation:-Bolt- IN- Hole Cut Size = 3.760" MIN / 3.950" MAX (3-3/4" hole saw)- Bolt hole Center = 4.350"
Kit Includes:- 1) CNC Machined CAP W/ Oring and Delrin Key- 1) CNC Machined  flush bed fill neck 2" RFH- 1) 4" Long 2"ID Fuel Fill Hose
- 2) Stainless worm clamps
****Hardware to mount to your bed floor not included*****
Q:I already purchased a bed fill C-10 tank with a Boyd cap, will this work with what I already have?
A: Yes, you will need to select "Yes"so we can provide extra parts in this kit to adapt the Flush Bed fill to the threaded neck. The procedure
to make this work is outlined in the instructions provided.
Share this with your friends
View full details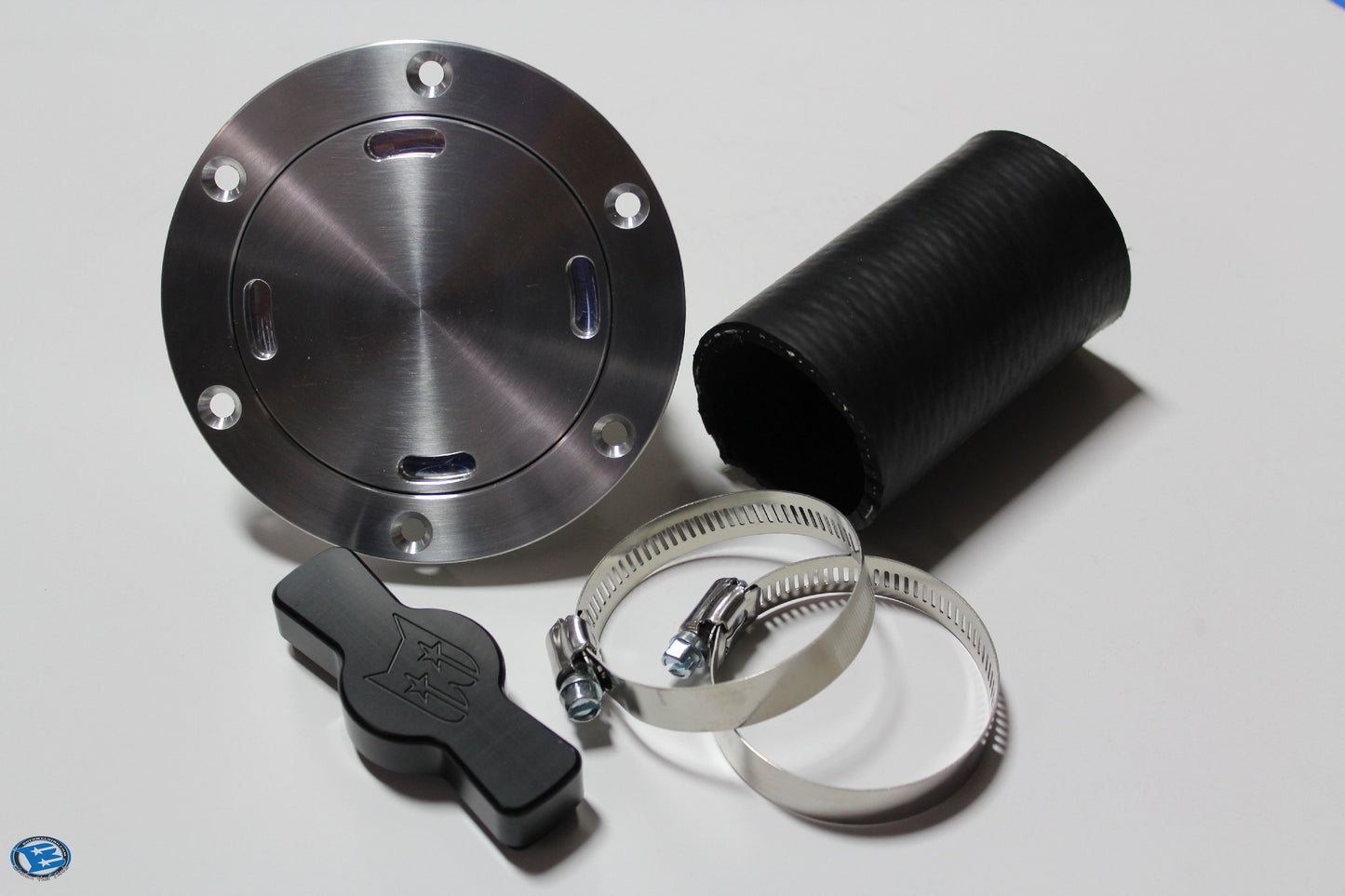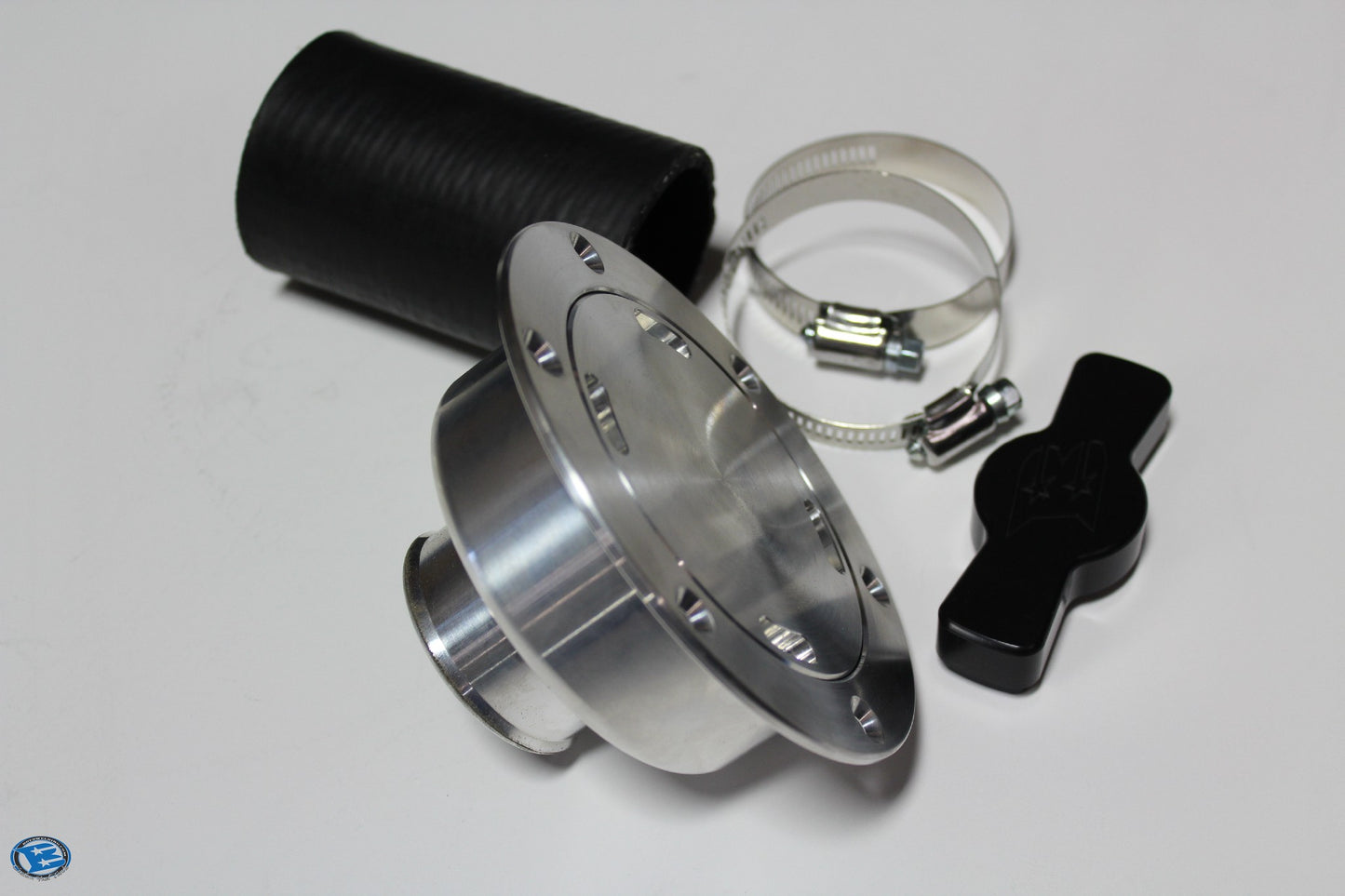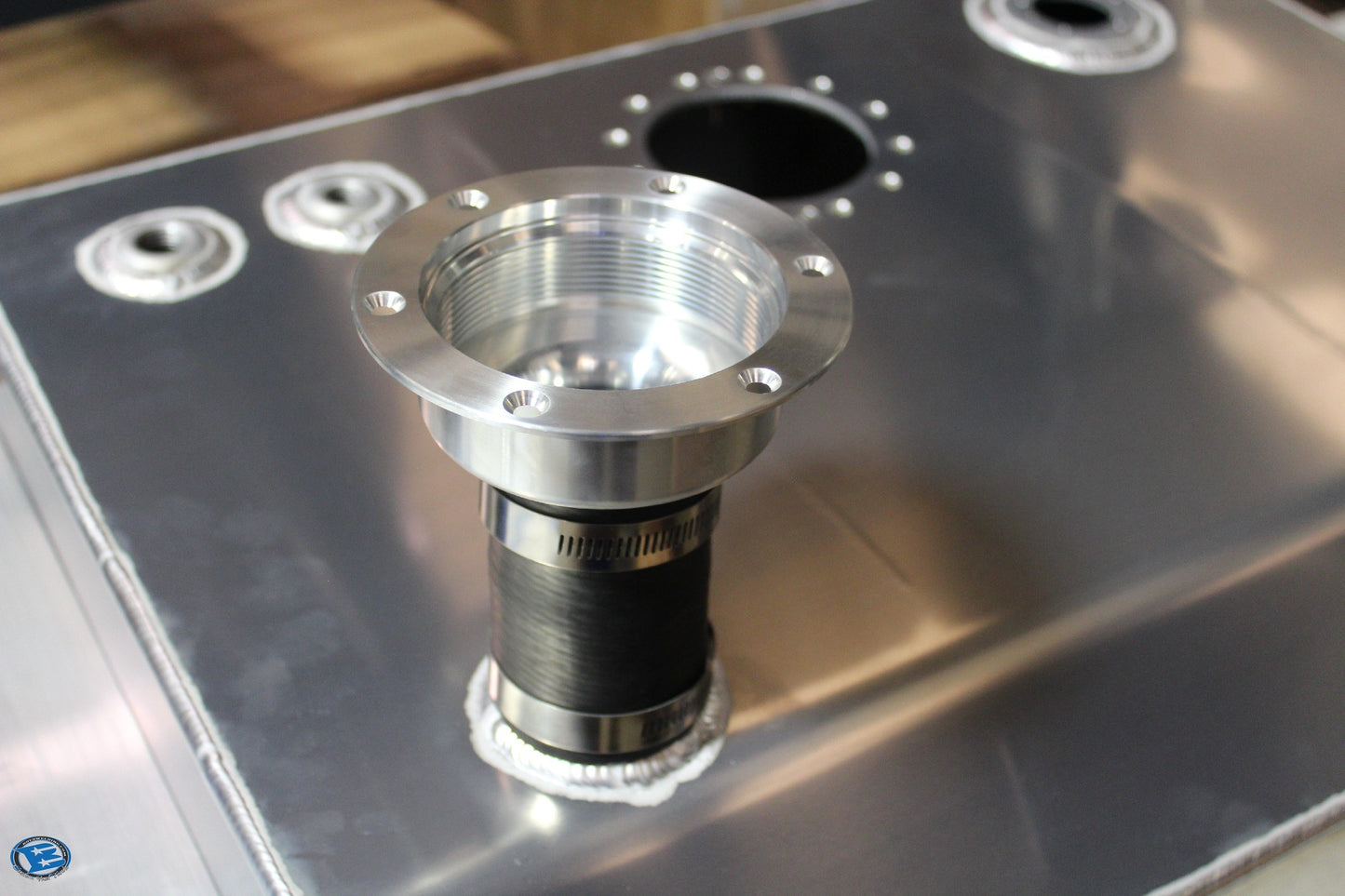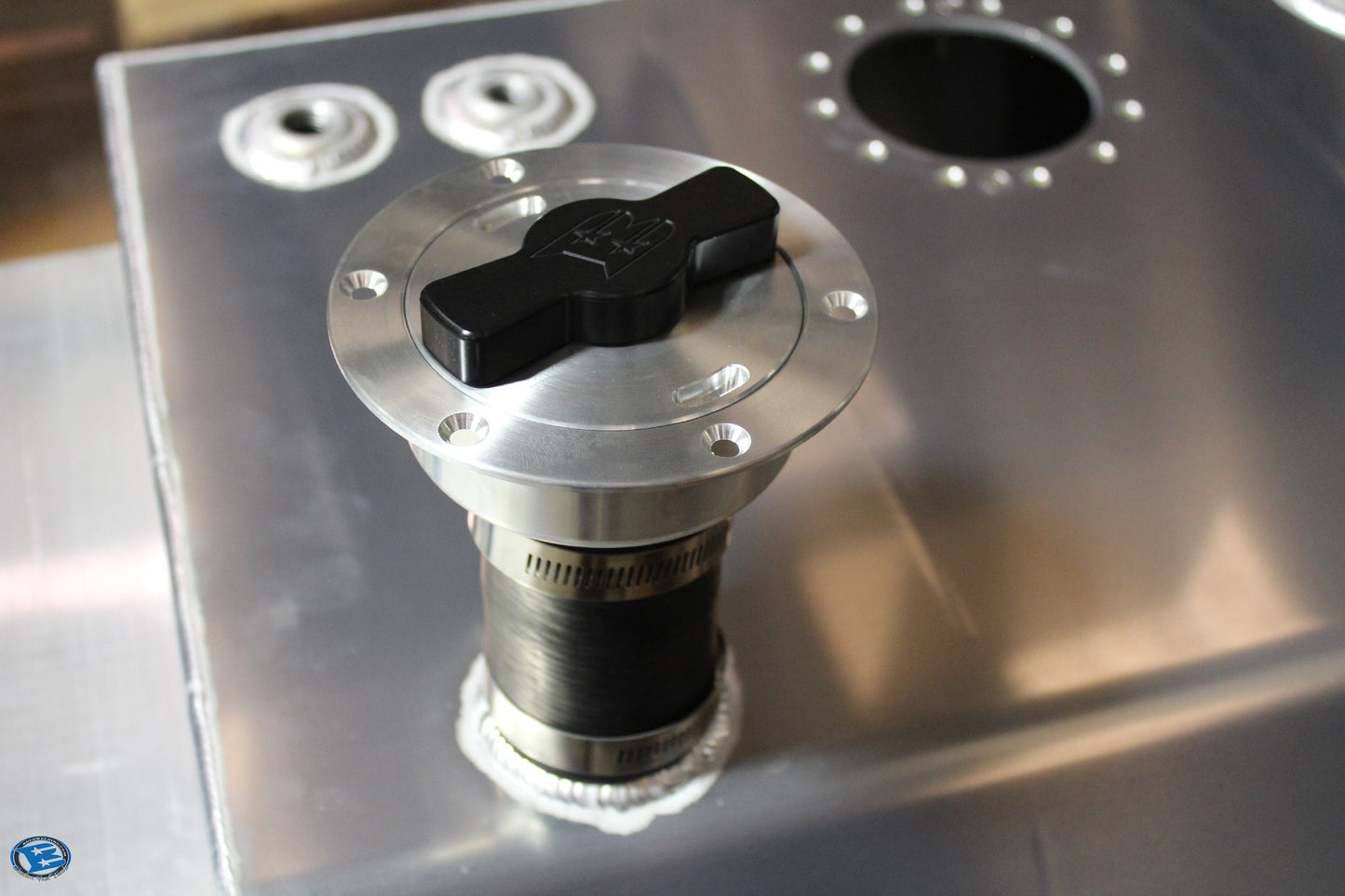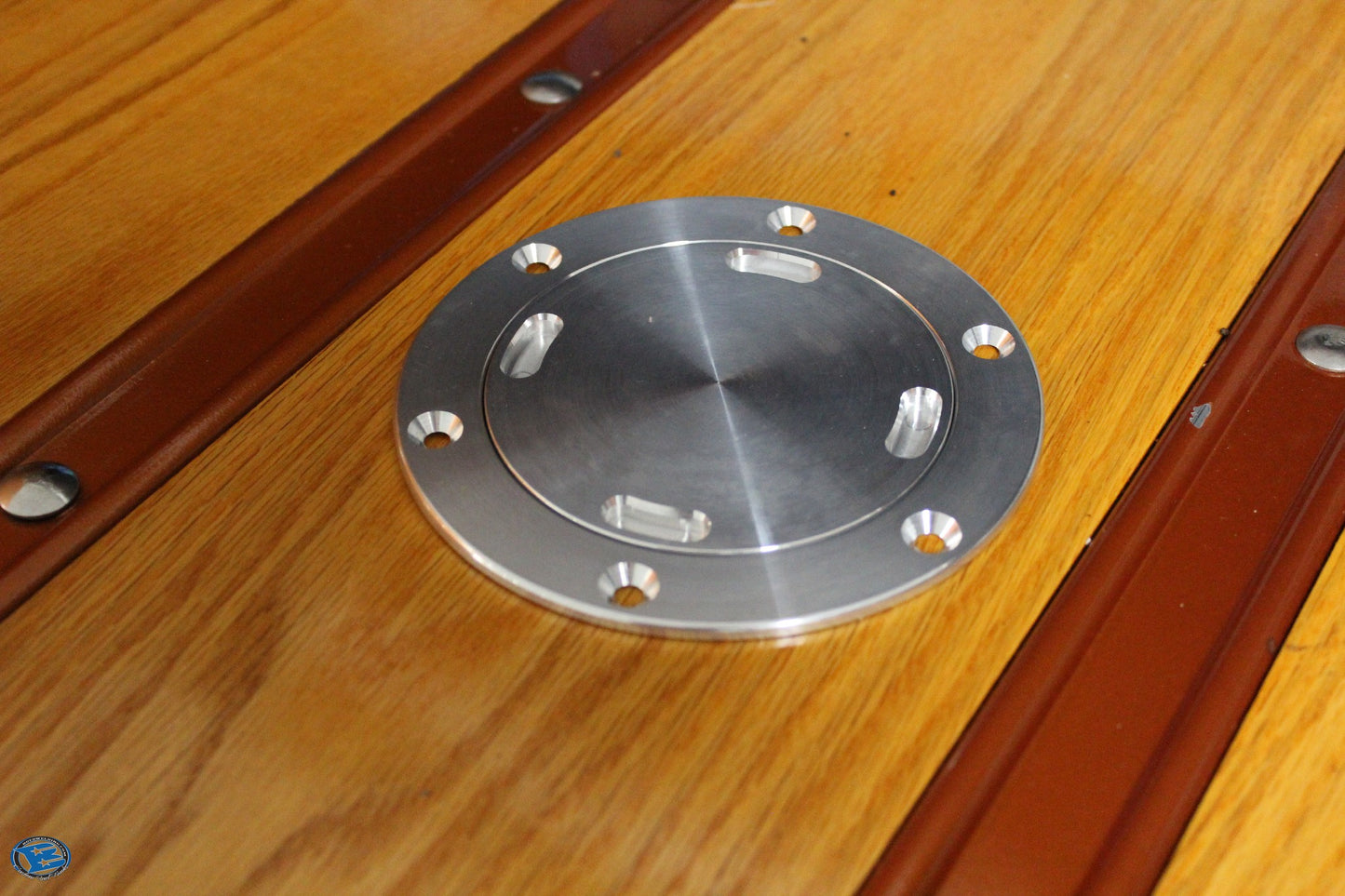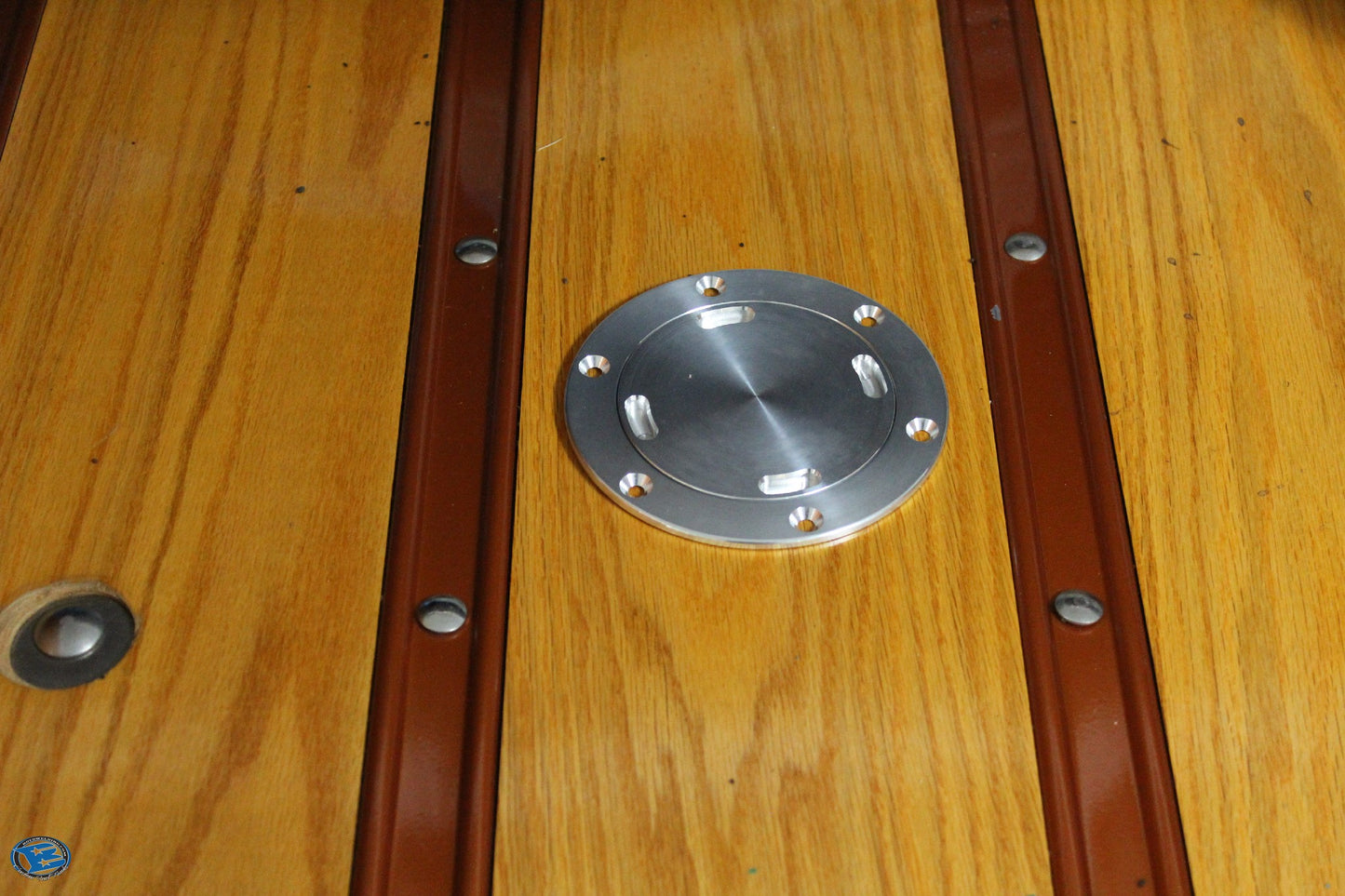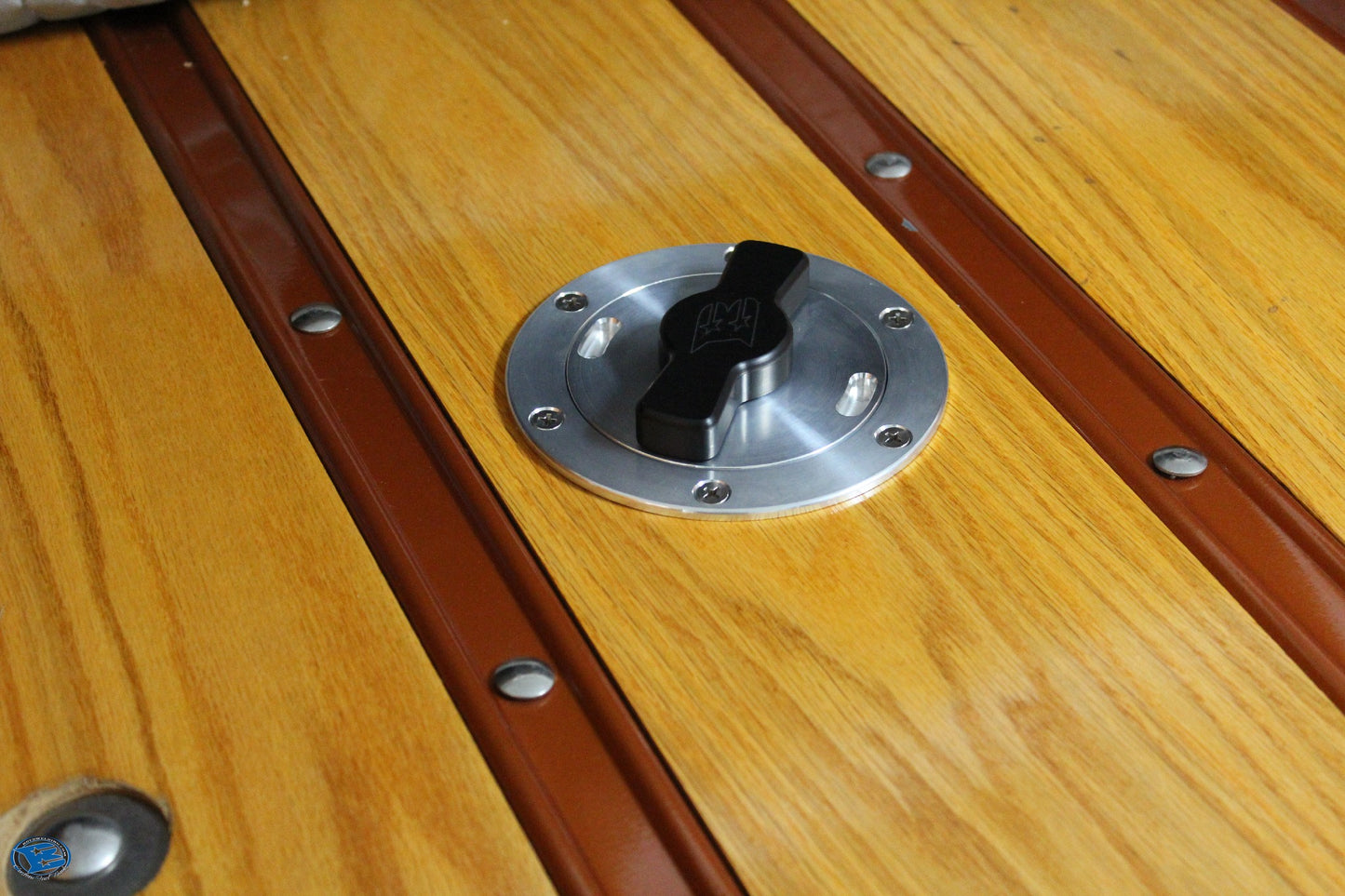 Gas tank 70 c10
Excelente quality and what you promise
It's well done !!!!
Nice quality, would have liked a option for anodizing. For thread life.
56 truck tank
Excellent quality! Very well build. Fits as it should.